Home

/

Stylish Text Generator
Use our Stylish text generator for fun and exciting fonts that you can easily copy and paste.
You can upload pdf, text, or dash files and convert them into different fonts. Load examples to try.
How to use our stylish text generator?
All you have to do is enter or paste the text in the stylish text generator then copy and paste by clicking on any style once.
Stylish font generator:
Level up your Instagram bio and other social media posts by using different stylish fonts. Use this stylish text generator for Instagram to find different ways of writing the usual boring text.
Stylish fonts have been in the market for quite a long time but in recent years they are in trend. People are using different fonts to write bios, their names, post captions, and whatnot.
Send a stylish message to your friends on Whatsapp and impress them. Since the tool is very fast, your friends will be in awe.
They will question how you are writing in multiple stylish fonts this fast. But don't be selfish, share it with them.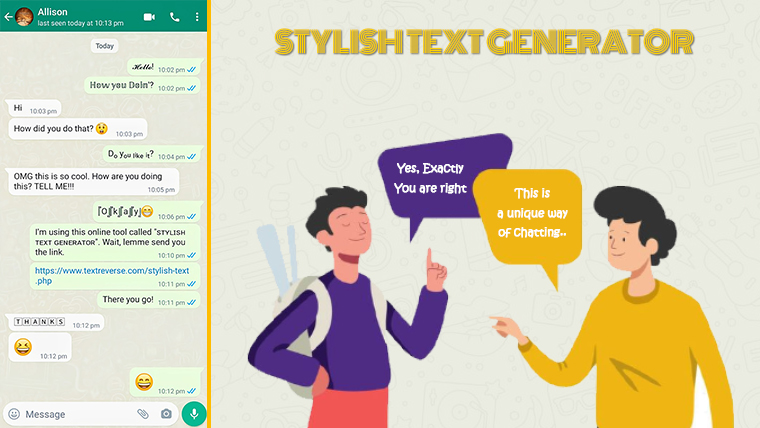 You can always load more and more fonts. If you want to try something different then see our fancy text and cool text generators.
---